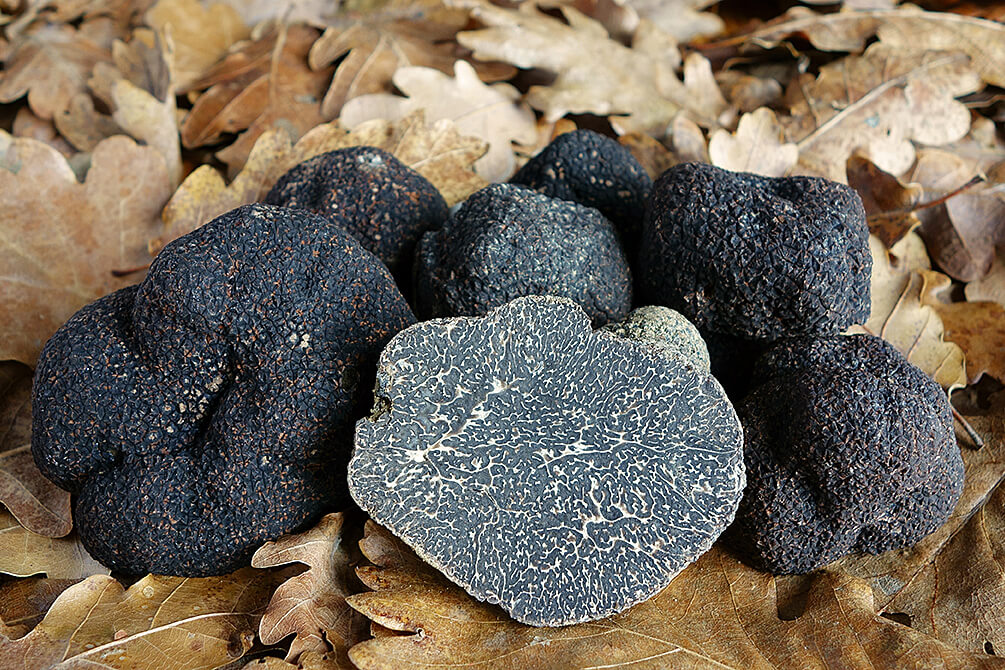 Black truffles, or Tuber melanosporum, are a fungus which grows underground near the roots of Mediterranean trees, especially from the Quercus genus, like holm oaks and oaks.
Its scent is intense; its flavour is surprising.
Its whimsical silhouette is reminiscent of tubers like potatoes, but with a unique feature: it grows in what looks like multiple pyramidal and polygonal globes on the surface. Rough, compact and dark outside, black truffles have a violet-black inside with white streaks when they ripen in the winter. The best time to harvest black truffles is from mid-November to mid-March.

---
The value of black truffles is appreciated all over the world. Spain is the leading producer of black truffles worldwide, and the mountains of Teruel lead truffle production.
Inevitably in a privileged place like this, Trufato focuses on black truffles from Teruel and guarantees the Spanish origin of all its truffles.

With delicacy and precision,
Trufato
selects the truffles with the maximum quality and uniform sizes to make dishes and moments memorable.
The 2016-17 black truffle campaign has concluded. We hope you continue to place your trust in us next season.
BLACK TRUFFLES: A GASTRONOMIC TREASURE
One of nature's best-kept secrets lies hidden underground:
black truffles
.
The difficulty harvesting them has earned black truffles the nickname of black diamonds in the agro-food sector. Because of their shape, their gastronomic properties, the place they grow and the good fortune of those who find them, this underground fungus is also known as the "magic potato".
In the winter's cold, trained dogs find black truffles thanks to their keen sense of smell, and the gems are then unearthed with the assistance of a truffle hoe.
The scent and flavour of black truffles brings added value to every dish and elevates them to gourmet status. You can shave black truffles over fresh pasta or risotto, scent oil or truffle eggs. Our can even dress desserts, turning a simple meal into a totally different experience.

OTHER TRUFFLE VARIETIES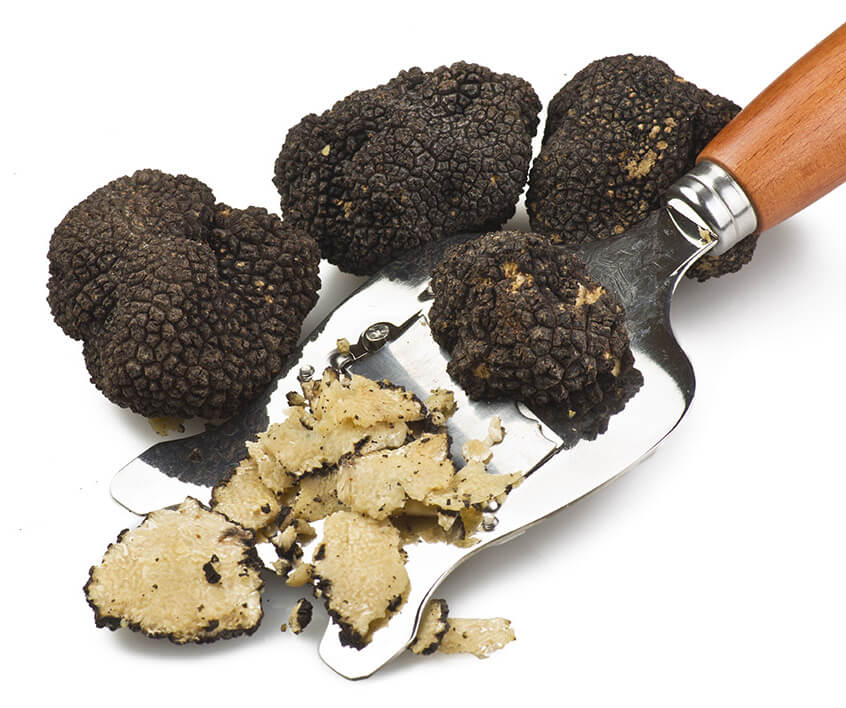 Summer truffles (Tuber Aestivum)
With a milder flavour than the black truffle, the Tuber aestivum is also highly prized for its gastronomic versatility.

STORAGE AND CARE OF TRUFFLES
Under the earth, far from the light and noise, truffles take a few months to ripen near the roots of holm oaks, oaks and other trees.
Once they have been dug out, it is essential to keep caring for this underground fungus so it retains all its properties.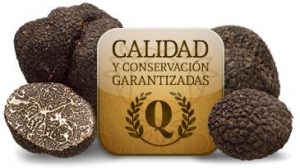 Trufato provides the best transport and packaging to ensure that the fresh truffles are conserved according to their temperature and moisture needs.
Once at their destination, truffles can keep for a week in the fridge and almost ten months in the freezer.
In the freezer, it is advisable to protect the truffles from moisture by wrapping each one in absorbent paper that should be changed every day.
Plus, to prevent them from losing their scent, they should be stored in an air-tight container which should be opened occasionally to allow the truffles to "breath". They can be stored along with other foods like eggs or butter if you want them to take on the scent and flavour of the truffle.
To extend the amount of time they can remain fresh in the fridge to one year, you can conserve the truffles in their own liquid. To do so, just place clean truffles in a glass jar, cover them with brandy or dry white wine, and cover and boil in a bain-marie until a vacuum seal is created.